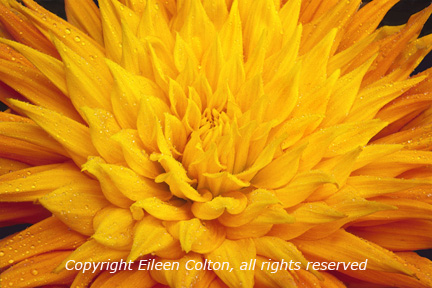 To delight in the beauty that surrounds you is to find inner peace.


The perfection that Mother Nature can provide in a single bloom is hard to ignore. With appreciation for the incredible range of colors, variety of forms and sensual pleasures, Eileen has photographed these visual wonders. She was once told of dahlias, "they have faces, you know" and ever since has looked deep into the center of each and every flower to see its face and experience its essence.
Using filters, Eileen has added a watercolor touch to these images, only a subtle shift from the original photograph. Just because she likes them that way.


We will continue to update and expand the portfolios and encourage you to check back every so often for new additions to the site.